10 Signs You're A Crazy Dog Person
Dawgies are a hooman's best friend. It's impossible to imagine a life without the endless cuddles from our pooches. Waking up to face-licks every morning is a blessing. Dawgies have played every part in our lives, of friends, siblings, therapists, and soulmates. They have been the best of the best we could ever get! But are you a dawgie's BFF?
Here are 10 signs to show you're a crazy dog person:
1. Every time you see a dog on a street, you wish to take him home!
This has happened to you every single time since you were a child. Sometimes, you'd even pick some puppies from a litter and bring them home, only to listen from your parents how you're not responsible enough to take care of a dog. And now that you've grown older, you either have a dawgie, or are planning to bring one home soon!

2. Your all-time favorite movies are 'Hachi' and 'Marley & me'!
And no matter how many times you've seen them, you've always found yourself crying a river. You're so fond of dogs that every time a dawgie shows up on a movie, you make sure you watch it till the end, even if you hate the rest of the movie. Dawgielove is what keeps you hooked.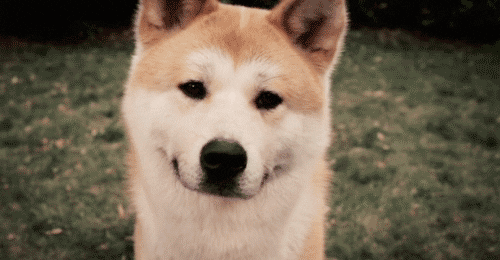 3. When away, you can only think of your poodle!
Even while you're away from your pooch, you dream about picking him up in your arms as soon as you get home. Dawgies are your solace in the everyday cacophony. And when you come home to your dawgie, the world is a better place. Their cuddles are all you need to set everything right in the world.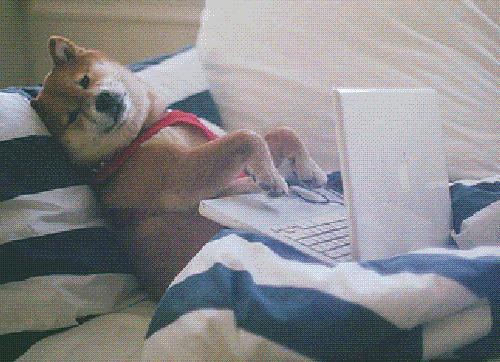 4. You know the dog's breed when you see one!
That's because you've googled every breed you could keep. It all just comes automatically to you. You practically yell the breed's name once you see it, and you're the know-it-all in your group. You're the person every self-proclaimed dog lover comes to when they need to know something about a dawgie.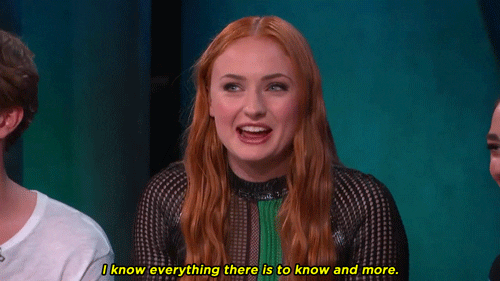 5. You have a vet's number on speed-dial!
You may not have a dawgie, but you like to be the hero. So you keep the nearest vet's and pet shelter's number in your phone. And given your image as a dawgie person, in case of an exigency, you know everyone will contact you. It's good to be resourceful.

6. You have more pictures of dogs in your phone than your fellow hoomans!
That makes sense because dawgies are your 24×7. What if the internet goes off, or your phone can't catch a signal? One must always have enough dog pictures to scroll to get through any kind of a day. And even if someone tries to dig up information about you from your phone, they'll only find cute doggos.

7. Your date is over if he/she doesn't love dogs!
You can't imagine a future without dogs in it; it only makes sense to establish this from the very start. Love for dogs is the first thing you look for in a romantic interest. And without it, you know it's time to hit the red. And if it clicks, you know that all your future dates will involve dog parks and dog cafes.

8. On every dog related query, your friends call you first!
That's because they know about your obsession with dogs. They've heard you talk about what dogs eat, drink, the color of their poop, the seasons they shed, their personalities, their history and everything there is to know. You're the one source of information they can trust, and they know you'd be more than happy to help.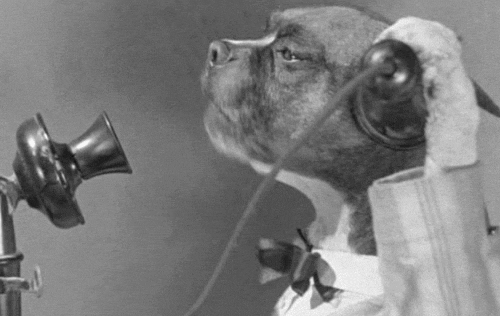 9. You celebrate your festivals with your poochoo and give the best of presents on their birthday!
Birthdays are nature's way of telling us to eat more cake. You practically wait for the festive season so that you can try your hands at those yummy DIY recipes, and take your dawgie out to his favorite spa or bakery. Festivities are quite a religious affair for you and your dawgie.

10. Your dog is your best friend!
You don't trust anyone else as much as you trust your dawgie. You go for long walks, exercise together, talk about everything, cuddle through the day and snuggle to sleep together. Your dawgie is your best friend, and soulmate.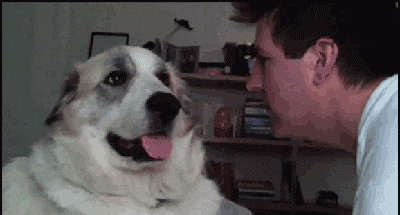 Know someone who meets the list? Tag them below to remind them that you remember them!
FOR INFORMATION ONLY – NOT VETERINARY CARE
DawgieBowl operates this online information and opinion blog for educational and entertainment purposes only. The contents of this blog are researched from popular journals & books, online articles, and research papers. DawgieBowl does not claim ownership to the images or videos on the blog unless mentioned. Images or videos are collected from the public domain, and the rights to them lie with the photographer or copyright owner. By reading this blog or using any of the information you expressly acknowledge and understand that there are risks and limitations associated with any advice, recipes, formulas, and/or products suggested or endorsed. DawgieBowl, its parent entities, and stakeholders are not responsible for any loss, injury, claim, liability, or damage related to your use of this website, or any other site or product linked to this website, whether from errors or omissions in the content of our website or any other linked site, from downtime on the website or from any other use of this blog.
The content of this blog is NOT intended to substitute professional veterinary advice, diagnosis, or treatment. If your pet is sick, injured, or in need of medical attention, please contact your veterinarian or local emergency animal hospital immediately. Never disregard professional veterinary advice or delay in seeking it because of something you have read on this website.
Don't miss an update!
Subscribe to delicious news, canine nutrition and lifestyle tips and new blogs.
This article has been Digiproved © 2018 DawgieBowl